UFC 109 Relentless will feature two legendary fighters for the main event with Randy "The Natural" Couture and Mark "The Hammer" Coleman. Both fighters have been in the MMA game for quite some time and both are former UFC Heavyweight champions, it has been such a long awaited fight. Now, its finally about to happen and will be a historic moment.
Show your support for your favorite fighter. Here is the fighters clothing on the UFC 109 card.
Randy Couture T Shirt UFC 109 by Affliction



Randy's T shirt features a new design from affliction with a unique color transition from the main part of the shirt to the edges.
Mark Coleman T shirt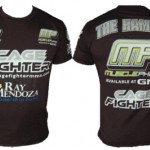 Here is the Mark Coleman T shirt that he wore in the historic UFC 100 event. Coleman surprised every one with his complete domination of Stephan Bonnar. The shirt features a sporty design with badges of various company sponsorships.

Nate "The Great" Marquardt T shirt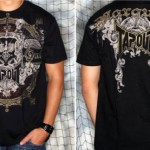 Tapout created a signature T shirt for UFC 102. Nate's first punch knocks out Demaian Maia in this fight and really sent a message to the whole welterweight division. The Nate Marquardt Signature shirt features an elaborate and regal design that is in line with "the Great" nickname.
Chael Sonnen Fight Shorts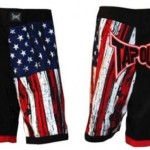 Chael wore these shorts in his victorious fight against Yushin Okami. The shorts are Tapout's American flag shorts that made our list of Top 10 Best MMA Shorts.

Matt Serra Tokyo Five Walkout Shirt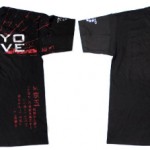 Matt Serra was one of the first fighters to wear the Tokyo Five Walkout T shirt. This brand features a unique blend of Japanese art and iconography with stylish American vintage fashion.

Frank Trigg T Shirt



Silver Star Casting Co. has made Frank Trigg's second T shirt. This features very powerful tattoo-like images all put together with Silver Star's popular fashion sense.