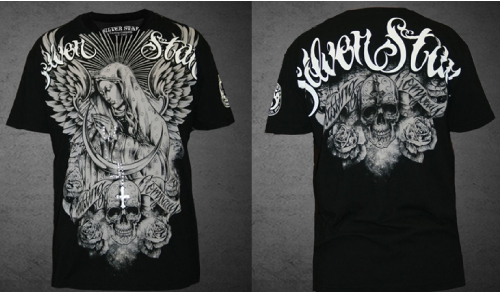 Frank "TwinkleToes" Trigg will be fighting Matt Serra in the upcoming UFC 109: Relentless, on Feb. 6, 2010.
Silver Star has made another Frank Trigg T shirt. Frank's UFC 109 t-shirt will feature the signature Silver Star style and is the same essence as his previous shirt for UFC 103.
This shirt features an angel with a rosary and various "biker-tattoo-like" images, all of which are accented with silver foil. The design is quite powerful, as it blends a lot of different intense symbols together to make a really cool looking work of art.