Rashad Evans and Tito Ortiz will be facing off once again at UFC 133. Tito was a late replacement for an injured Phil Davis. And, interestingly, Tito just fought a few weeks ago and secured his first victory in over five past years. Talk about gaining momentum! It has been speculated that if Tito wins he can be fighting for the title next. But, of course Rashad is no push over and is currently a top contender. This fight has all the makings of a legendary event and we will get to see a very interesting match up, one that will help define the Light Heavywieght division.
Tito Ortiz T Shirt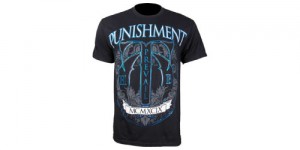 See Details…
This is Tito's walkout T shirt for UFC 133, the shirt features the T.O. initials and the words "Prevail" in the graphic.
Rashad Evans T shirt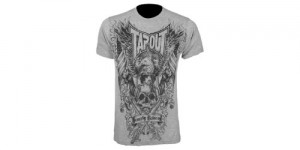 See Details…
Rashad's walkout shirt for this fight will be one of Tapout's newest T shirts featuring a very intimidating warrior skull design.