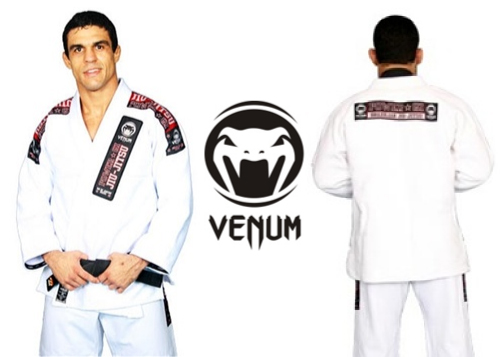 Venum is known for making some of the best MMA shorts on the planet, and they continue their dedication to produce high-quality MMA gear with their series of Goldweave Power Gis for Brazillian Jiu Jitsu.
This Gi was designed and developed by BJJ experts from Rio de Janeiro, Brazil. They improved the Gi based on the rigorous testing by professional BJJ athletes.
A notable feature is that the Gi jacket is made from one piece of fabric. As you can see above, there is no seam on the back. This makes the jacket Gi much stronger and more durable. Not to mention a whole lot more comfortable.
We also like the design of this BJJ Gi with the Venum brand patches starting at the collar and down both shoulders, it gives it a very distinguished look.