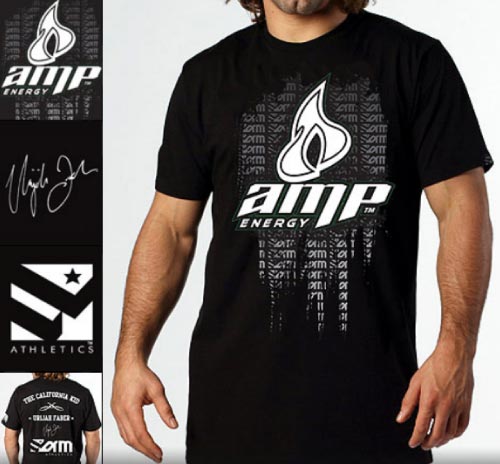 Urijah Faber will wear his Form Athletics Signature Shirt version II in WEC 48: Aldo vs. Faber, the first ever Pay-Per-View WEC event.
The Urijah Faber Form Athletics T shirt features the AMP Energy Drink logo, Faber's main sponsorship partner. Behind the AMP logo is a pattern made up of small Form Athletic logos. The back has "The California Kid" arched across the top.
All the Form Athletics T-shirts are designed to have a clean effortless look that is quite refreshing in the world of MMA T Shirts.
You might also like:



Urijah Faber Form Athletics Fight Shorts