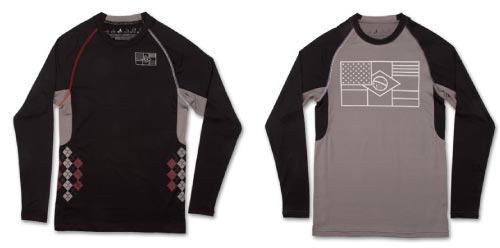 New MMA brand UniVsall (universal) aims to shake things up with their innovative line of MMA Rashguards and clothing.
The UniVsAll Rashguards feature unique and stylish designs that are "distinguished" from the rest. These designs are definitely fashion-forward and are ideal for you if you like new trends.
The Professor rashguard (left) has grey panels on the under arm/bicep sections and an argyle pattern on the bottom sides.
The National rashguard (right) has the UniVsAll flag collage logo on the center front and a smaller one on the back.