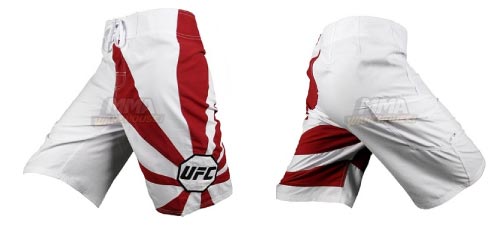 The UFC Sunburst board shorts are a good pair of shorts for all-around MMA training and just relaxing. They feature a soft and lightweight 100% polysuede material that is comfortable to wear.
While you could use these shorts for sparring or even fighting, they don't have the side slits like the top MMA shorts. These slits help increase mobility and range when kicking and sprawling.
However, these shorts look excellent with a sunburst design similar to that of the Rising Sun flag design. The UFC shorts are great for anyone that wants a stylish pair for working out for MMA, other sports or just hanging out on the beach.