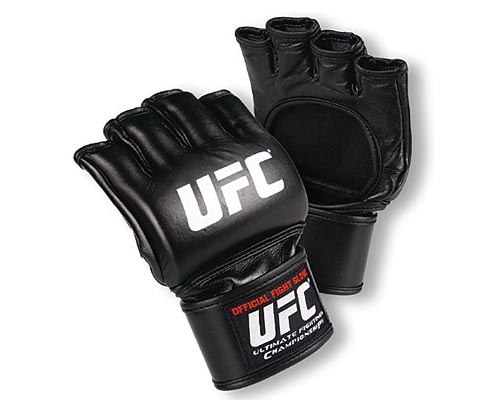 The Official UFC Gloves are the exact 4oz fight gloves you see the professional UFC fighters wearing inside the octagon.
This is the only MMA fight glove tested and approved for use in all UFC events.
The UFC gloves features unique pre-curved finger slots to help reduce hand fatigue and increase comfort.



There is an open palm design, which gives you the best grip in any fight glove, its perfect for executing grappling moves for optimal performance.
The UFC glove is also made of high quality 100% genuine leather, ensuring the durability needed for many years of use. The leather is soft and supple enough for training, but has the strength for use in competition.