This event is the first UFC fight held in Toronto, Ontario and is expected to be the largest event in UFC history. Tickets for this event sold out instantly with over 55,000 tickets sold.
There is no doubt the draw is the main event and Canadian fighter George St. Pierre who will take on the most dangerous Jiu Jitsu specialist he has faced. This will be an epic event and will solidify who is the top dog in the Welterweight division.
Also on the card is the featherweight title fight between Jose Aldo and Mark Homminick. Aldo currently has an 11 fight winning streak and will look to add one more win to his record.
There is also an awesome fight between legend Randy Couture vs Lyoto Machida. This fight is crucial for Machida as he is looking to get back to being the Light Heavyweight Champ after his two losses.
GSP T Shirts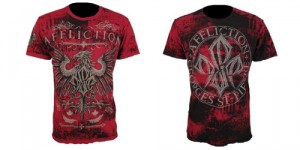 The Official Georges St. Pierre T Shirt for UFC 129 – This shirt is a reversible T shirt with the GSP warbird on one side and the GSP crest design on the other side.
Jake Shields T shirt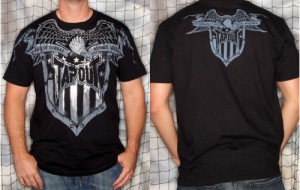 Jake Shields T shirt – This signature T shirt from Tapout features a silver Eagle and shield design.
Randy Couture T Shirt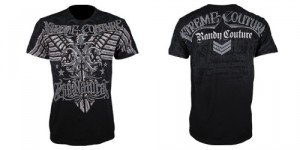 The Official Randy Couture T shirt for UFC 129 – A signature T shirt from Xtreme Couture.
Lyoto Machida T Shirt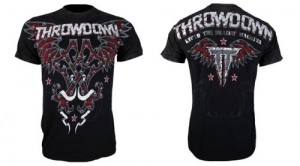 Lyoto Machida T shirt – Made by Throwdown MMA he also wore this at his previous fight against Rampage Jackson.
Jose Aldo T shirt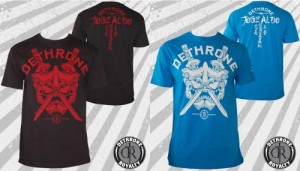 Jose Aldo T Shirt – Made by Dethrone Royalty and features a Samurai graphic. Also also wore this shirt at WEC 51.