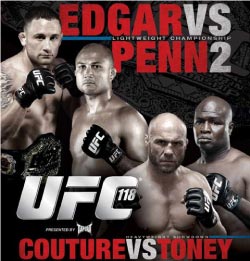 UFC 118 will feature the Lightweight Championship rematch between BJ Penn and Frankie Edgar. Also on the card is an interesting fight between Profesional Heavyweight Boxing Champ James Toney and MMA ledgend Randy Couture.
The main event will determine if Frankie "The Answer" Edgar is the true Lightweight Champ. His previous fight with BJ Penn drew a ton of controversy because of the judges decision.
The co-main event is essentially a Boxing vs MMA match. James Toney looks to prove that boxing is the superior sport. He has done plenty to trash talking, saying that he is the best striker in MMA and Boxing. Now he will have to prove it, we will have to see if he will be able to defend Couture's take down.
Also making a comeback is Jiu-Jitsu specialist Demian Maia.
Boston native Kenny Florian will finally get to fight in his hometown and will face Gray Maynard. The winner of this fight will be in line for the Lightweight Title shot.
BJ Penn T Shirt UFC 118


BJ Penn T Shirts
BJ's shirt designs are inspired by the saying "Hana Hou" which means "Do It Again" in Hawaiian. Fitting for his re-match with Frankie Edgar.
Frankie Edgar T shirt UFC 118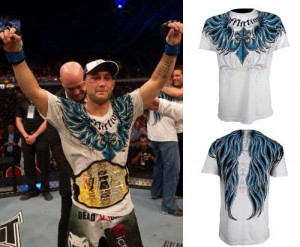 Frankie Edgar T shirt
Frankie wore the same shirt in his first fight with BJ Penn at UFC in Abu Dhabi.
Randy Couture T shirt UFC 118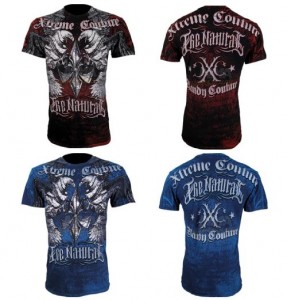 Randy Couture T shirt
Randy's shirt is from Extreme Couture, his exclusive MMA clothing line.
James Toney T shirt UFC 118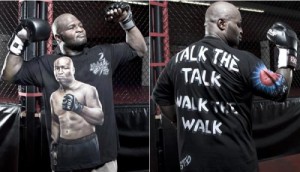 Demian Maia T shirt UFC 118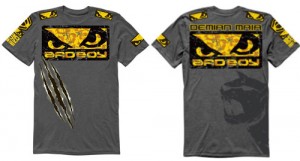 Demian Maia T Shirt
This is Demian's signature T shirt that he has won in many of his previous fights.
Kenny Florian T shirt UFC 118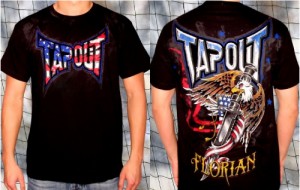 Kenny Florian T Shirt Kenny's T shirt has the All American theme, with a bald eagle, American Flag and awesomeness.