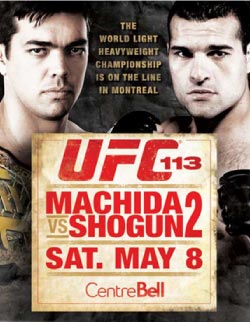 Back in October of 2009, undefeated light heavyweight UFC champ Lyoto 'The Dragon' Machida fought Mauricio 'Shogun' Rua in a 5 round war that brought controversy in the MMA world when the unanimous decision was given to Machida for the victory. Many thought that Shogun had won, but the judges thought differently, it was definitely a close match.
Now, these top fighters will finally settle the debate in the main event of UFC® 113. Each fighter is looking to take the decision out of the hands of the judges and finish the fight on their own terms. This event will be EPIC, and will prove who is the better fighter once and for all.
Another exciting match is Paul "Semtex" Daley and Josh Koscheck. Both these welterweights have tons of power. Daley has been known to have explosive KO power, the reason his nickname is Semtex, named after the military explosive. Koscheck on the other hand has explosive wrestling takedowns and has developed phenomenal striking.
And guess who's back? The former streetfighter, Kimbo Slice, will enter the octagon again and will face his fellow TUF 10 cast member Matt Mitrione. These two heavyweights will have tons to prove whether they have what it takes to be in MMA.
Lyoto Machida Shirt UFC 113


Lyoto's Official T shirt for UFC 113
Mauricio Rua Shirt UFC 113 and Vale Tudo Shorts


Shogun's Official UFC 113 shirt



Shogun Shorts UFC 113
Josh Koscheck Shirts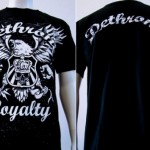 Josh Koscheck Shirt for UFC 106 for Dethrone


Josh Koscheck T Shirt for UFC 113
Paul Daley Shorts


Shorts Paul Daley wore at 108
Kimbo Slice Shirts


Check out all of Kimbo' Shirts
Ultimate Fighter 10 Shirts
Matt Mitrione and Kimbo Slice were on the season 10 of the Ultimate Fighter Heavyweights.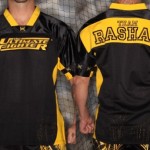 Team Rashad Jersey – Mitrione was on Rashad Evans' Team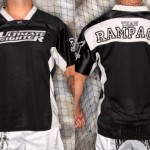 Team Rampage T shirt- Kimbo was on Rampage Jackson's Team
Patrick Côté Shirt


Patrick Cote Shirt UFC 113