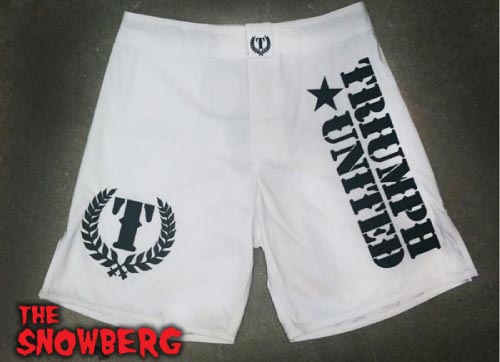 Triumph United has created a new pair of white colored fight shorts entitled "The Snowberg" it was patterned after their popular Berg shorts: The Bloodberg (Red) and Iceberg (Black) MMA shorts.
Triumph's shorts are simple and clean looking with the Triumph Brand on the left side and the "T" & laurel leaves logo on the right side. But, don't let its simplicity throw you. It's actually one of the best fight shorts with its durable 4 way stretch fabric, super stitched embroidery, and mouthguard pocket.
Also, the beauty of the simple design and blank space allows for sponsorship patches. These shorts are approved by the commission for use in professional MMA fights.