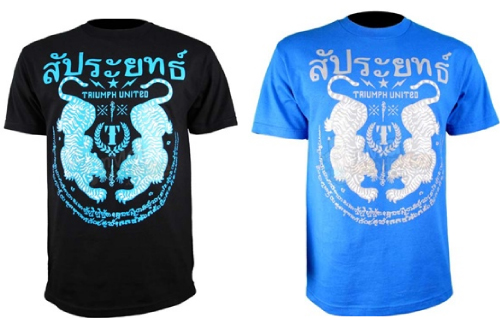 Triumph United has updated their line of MMA inspired T shirts with the Thai 3.0 version.
This new Triumph shirt features symbols that correlate with the Muay Thai martial art, a vicious striking style that plays a significant part in most MMA fighter training.
There are two tigers that form a symmetrical image and in the center is the Triumph "T" crest. Big Thai writing is displayed across the top of the shirt and small Thai print forms a half circle underneath the main images. The back is mostly plain with only Triumph United across the top.