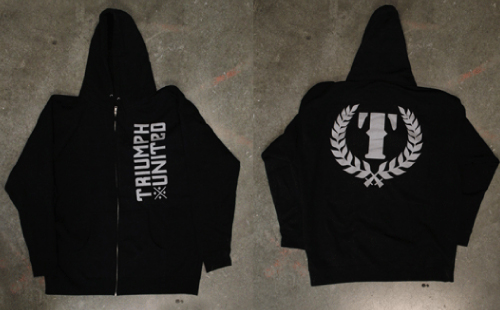 We recently reported on Triumph United's Destroyer T shirt, and here we have the Triumph United Destroyer Hoodie.
It does not have quite the same image as the t-shirt, but looks just as good. The Triumph hoodie has the T Logo on the back and the Triumph United lettering on the front.
The simple design makes it very versatile for the gym or just "chillin" at home. Its made of soft and super comfortable cotton that will keep the warmth in.