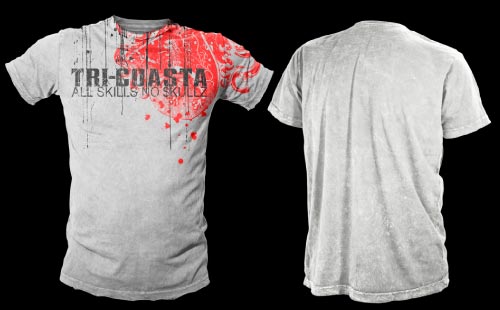 Tricoasta's All Skills and No Skulls T shirt, is one of a kind. In fact, it is a limited edition where only 100 shirts are made.
The name of this shirt also takes a dig at all those Affliction type shirts with "Skulls" on them. So if you are looking for something different in MMA clothing, this is it.
Tricoasta looks to achieve an fresher design and an alternative in MMA t shirts. It's a good thing to have more variety and will benefit all the consumers seeking new MMA gear. The All Skillz No Skullz T shirt features a Red splatter graphic on the left shoulder and a paint dripping graphic from the collar. It is also performance fitted and is more snug fitting than regular sized T shirts.
Buy The Tricoasta All skills and No Skull t shirt (only 100 made)