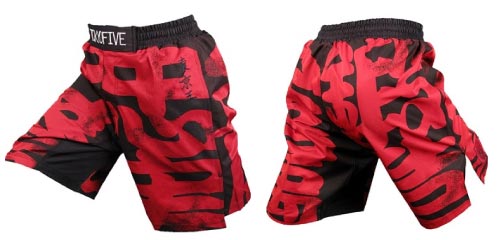 Tokyo Five is known for developing some of the more stylish MMA shorts in the industry such as their Heaven "Ku" shorts and the Tokyo Five Promo shorts.
Now they have have created another stylish pair of MMA shorts, the Tokyo Five Cage Fight Shorts feature a Japanese "Kanji" lettering print.
The design is are red characters that cover the entire fight shorts. They provide a stark contrast with the black background and makes for a really eye-opening design. You can be also certain that although they have great designs, the shorts have the durability and the strength for use in the cage.