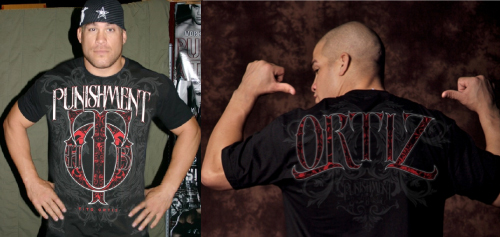 After a long hiatus Tito Ortiz has makes his return to the UFC and will fight Forrest Griffin in the main event of UFC 106.
Ortiz will sport his new Punishment Athletics walk out shirt. There is his initials TO in big red letters on the front. The back will just have the name Ortiz in a stylized font. There is a faded gray graphic to serve as the background on both sides.
A lot of people are looking forward to Ortiz's very long-awaited return. Welcome back Tito!