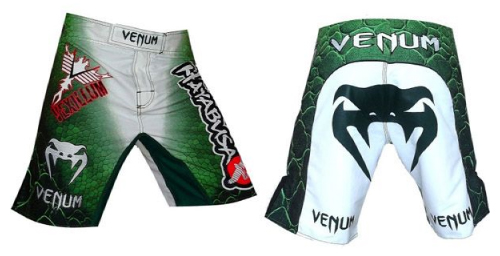 Thigao Silva will be wearing his new Venum MMA shorts at UFC 108 when he fights Rashad Evans.
These shorts are the new Venum Amazonia shorts (second version). They feature the same snake skin pattern as the original but have a fresher look. Thiago Silva's shorts have patches of his other sponsors as you can see.
But of course, the Venum Amazonia shorts will not have the sponsorhips, they will be available in brown, black and green.