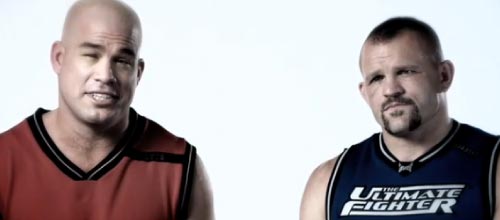 Get ready for an exciting new season of the Ultimate Fighter. Tonight on Spike TV the Ultimate Fighter Season 11 will debut. The head coaches of the opposing teams are two legendary former champs Chuck Liddell and Tito Ortiz.
It will be interesting to see what methods each coach will use to train their teams and what advantages they will bring to these aspiring fighters.
You can get the shirts, shorts and jerseys for the TUF 11 team you are rooting for.
The Ultimate Fighter 11 Team Liddell Clothing
The Ultimate Fighter 11 Team Ortiz Clothing