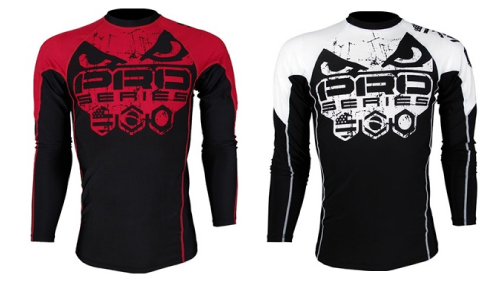 The new Bad Boy Kimura Rashguard is part of the "Pro Series" high-performance MMA gear and is named after one of the most effective arm locks in Brazilian Jiu Jitsu.
This MMA rashguard features graphics that are infused into the fibers of the fabric, ensuring the graphics wont peel off with heavy use. It is made of 80% Nylon, 20% Lycra that gives it super stretch with enough flexibility so it doesn't rip but still retains form fitting shape.
The design features the classic "Eyes" logo on the front with the Pro Series flag icons of USA, Brazil and Japan.