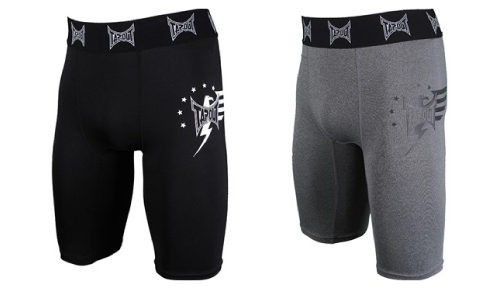 The Tapout Performance Compression Shorts is part of the new high-tech series of Tapout MMA gear.
As you would expect, the compression shorts are designed to be form fitting and skin tight. It conforms to your body and keeps your leg muscles warm and supports them from strain.
These shorts are ideal to wear underneath your MMA shorts in working out. Be advised that the Tapout compression shorts DOES NOT have a cup pocket. If you want one with a cup pocket check out the Jaco Compression shorts w/ cup pocket.
The Tapouts are available in Black, Gray and White.