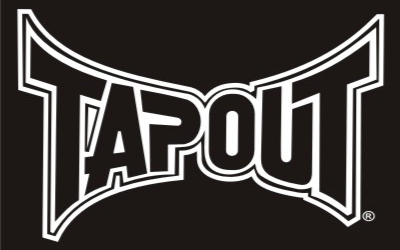 TapouT, the premier mixed martial arts apparel, gear and lifestyle brand, announced today that they signed a licensing agreement with TapouT Accessory Group to expand their current offering of men's, women's and children's accessories nationwide beginning on January 1, 2009. TapouT Accessory Group is a partnership of current TapouT suppliers – Aquarius Ltd. and Putnam Sourcing Group, Inc.
Under this relationship, TapouT Accessory Group will design, distribute and market an array of men's, women's and children's headwear, knit headwear, backpacks, gear bags, fashion bags, belts, buckles, wallets, small leather goods, jewelry, hosiery and timepieces.
"TapouT is thrilled to be working with TapouT Accessory Group to extend our accessories to fans across the country," said Mask, TapouT Founder. "TapouT is all about expressing your passion and attitude, and whether it's through our clothing or accessories, we want our company to help take that emotion to the next level."
"We are extremely excited to be working with TapouT in the further development and expansion of their accessory program," said Sandy Schonwald, CEO of TapouT Accessory Group, Inc. "We envision a comprehensive line of unique and inspiring TapouT branded accessories that appeals to both the dedicated TapouT follower, as well as the broader sport-minded consumer base."
About TapouT
Tapout is a $100 million empire that operates without concern for competition because they've been at the forefront of Mixed Martial Arts since its inception, representing some of the biggest MMA superstars including Chuck Liddell and Anderson Silva. What began as a hobby has turned into a full-on underground culture and apparel monopoly.
The TapouT Crew, Mask, Punkass and Skyskrape, appear at the most extreme events, supporting the fighters and offering the clothing line that reflects the brand's iconic status. TapouT, "an expression of combat known worldwide," produces the hottest, edgiest apparel for guys and girls and their distinctive logo graces everything from clothing, accessories, and gear, to bottled water and a magazine. The TapouT logo has become so noteworthy that its most devoted fans are tattooing it on their bodies, demonstrating the ultimate in commitment.
TapouT is also the exclusive apparel sponsor for Spike TV's "The Ultimate Fighter" through 2011.