Tapout continues to develop country themed shorts, their newest is the Canada MMA Shorts. It is in similar fashion as to the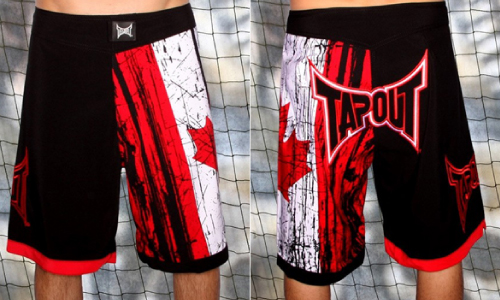 The Tapout Canada Fight shorts feature the Canadian flag maple leaf design on the left side of the shorts. The image has been made to have a "distressed", worn-out look. This gives it an effect that the shorts have been broken in and have been used for a long time. The rest of the shorts feature Canadian red accents in the tapout logos and the bottom of the right leg.
This is sure to be a favorite among Canadian MMA Fighters and fans, especially since there have been so many top level fighters to come from Canada such as Georges St. Pierre, Patrick Cote and Sam Stout.
You might also like:



Jaco Canada Fight Shorts