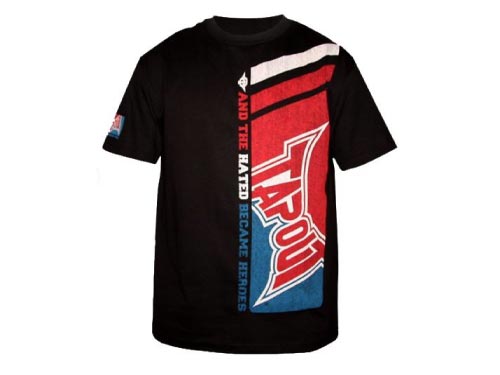 Tapout's All Sport T shirt doesn't look like the usual Tapout shirt. For starters, it looks simple and plain. There are no tribal designs, just the solid red white and blue colors.
It actually reminds us of old school MMA t shirts and has that "vintage" feel. The Tapout logo is built into the vertical strip of colors. And along it are the words "And the Hated Became Heroes".
We are not sure exactly what that is referring to, but its great inspiration for anyone… basically to overcome any of the hatred brought upon you and prove everyone wrong. This phrase works very well in MMA fighting.