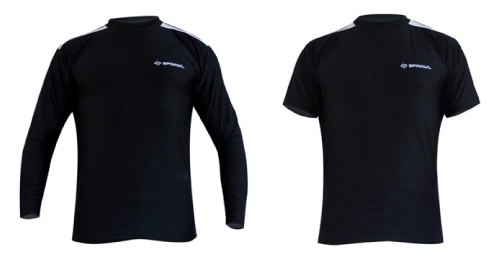 Sprawl has created an innovative series of MMA gear with their new Sprawl Repeller Rashguard.
Most MMA rashguards are designed to wick moisture and sweat away from your body, however they don't prevent sweat from your training partner off you.
But the Sprawl Repeller does exactly this: it prevents external moisture (such as your training partner's sweat or blood) from being absorbed. The fabric is treated to resist moisture and also to be extremely fast drying. It's also made to be able to allow enough air to go through while keeping moisture out. This ensures a great level of comfort.
These rashguards are also feature an athletic type design, it is not skin tight like most rashguards, but not too loose to be awkward. While most MMA rashguards do the job very well, the Sprawl Repellers are perfect for those who want to stay EXTRA dry during training.