Jon Jones is sky rocketing to the top of the UFC Light-Heavyweight division, he will be challenging Shogun Rua for the Light-Heavyweight title. This will be an epic fight. Both fighters have an unconventional style… Shogun has powerful strikes and has an extremely aggressive and fast pace. While Jones has a long reach and an unpredictable style, he can throw spinning back elbows or flying knees at any given moment. This is definitely a must see fight and will really make an incredible impact in the division.
Below are the MMA walkout shirts for each fighter, make sure to get one to show support of your favorite.
Shogun Rua T Shirts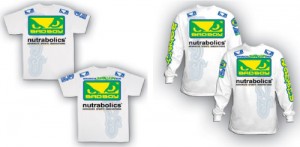 See More of the Shogun T Shirts
Shogun is sponsored by Bad Boy MMA and has his own signature series with the MMA gear company. His clothing has the "eyes" logo with the Brazilian colors of yellow and green. He has worn these for his previous UFC fights.
Jon Jones T shirts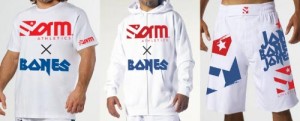 See More of the Jon Jones Gear
Jon Jones is sponsored by Form Athletics an MMA clothing company focused on a sporty and clean style. He has his signature Jon "Bones" Jones T Shirt