Bad Boy has completely outfitted Shogun with an awesome set of MMA gear for his fight at UFC 113 and long awaited rematch with Lyoto Machida for the Light-heavweight title.
The Shogun clothing UFC 113 is a must have for all hardcore Shogun fans!
The collection includes the Shogun T Shirt, Long Sleeve, Flex fit Hat, Vale Tudo Shorts, and Hoodies. All of the clothing items share the same fresh look and designs that feature the fierce Bad Boy eyes done up in Brazilian flag colors.
Shogun Walk out T shirt UFC 113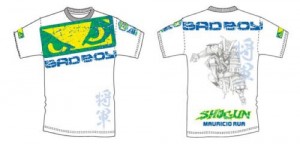 Buy the Shogun Walk out T shirt UFC 113
Shogun Long Sleeve Shirt UFC 113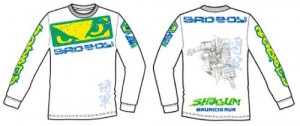 Buy the Shogun Long Sleeve Shirt UFC 113
Shogun Vale Tudo Shorts UFC 113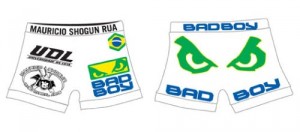 Buy the Shogun Vale Tudo Shorts UFC 113
Shogun Hat UFC 113


Buy the Shogun Hat UFC 113
Shogun Hoodies UFC 113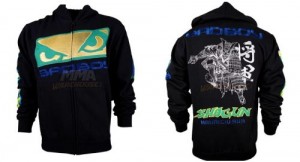 Buy the Shogun Hoodie UFC 113 BLACK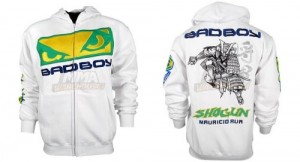 Buy the Shogun Hoodie UFC 113 WHITE