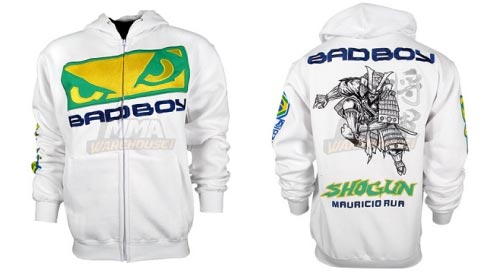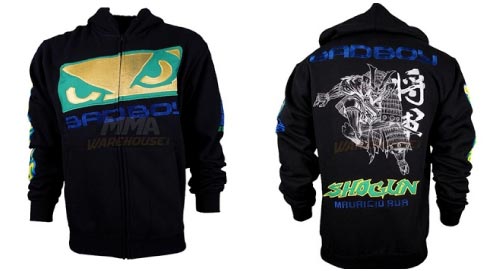 Bad Boy continues to dish out cool Shogun MMA gear for UFC 113. This time they have developed the Shogun hoodie, that is available in the traditional white and now black.
The UFC 113 Shogun Hoodies are designed with the same images as the Shogun T shirt and Shogun Longsleeve versions. There is the Bad Boy eyes logo and a graphic of the Samurai Shogun warrior on the back.
However, the Shogun hoodies have embroirdered logos, instead of being screen printed like the shirts. This embroirdery process provides better durability and has a more vibrant color.
Buy the Shogun Hoodie UFC 113 BLACK or Shogun Hoodie UFC 113 WHITE