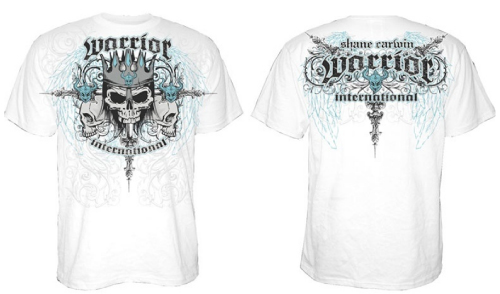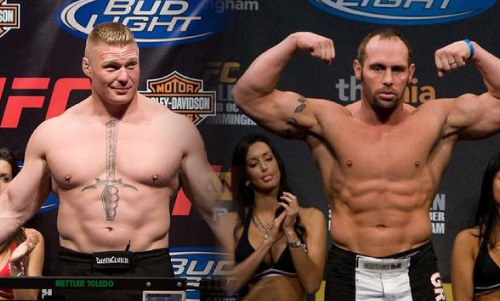 Brock Lesnar and Shane Carwin side by side comparison
Recent news have uncovered that UFC Heavyweight Shane Carwin will be the next to fight UFC Champ Brock Lesnar for the title at UFC 106 in November.
As you may already know, Shane Carwin is the perfect heavyweight contender:
– he weighs in at 260lbs (almost as big as Brock),
– Carwin is also currently undefeated in the UFC with an 11-0 record,
– has incredible Knockout power, (knocked out Gabriel Gonzaga with a jab)
– Carwin has been quoted saying that he "hates Brock for what he said after UFC 100 because Brock disrespected the fans"
All these factors make for a very explosive fight and has the potential for a big grudge match, and most importantly, puts Shane Carwin as the one with the best chance to defeat Brock Lesnar.
We certainly are huge fans of Shane Carwin, he is a very classy guy that stands up for the the MMA fans. Show your support with Shane Carwins Warrior Signature shirt. It features a the familiar Warrior international logo on both sides of the shirt. On the front is a skull wearing a crown with out stretched wings behind it. This design is one of the best looking that Warrior has, its intense but at the same time has a sharp design.
Buy Shane Carwin Warrior T shirt
You might also like:
Team Carwin T Shirt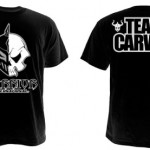 Team Carwin Warrior T shirt
Shane Carwin Official Warrior T shirt



Shane Carwin Warrior T shirt