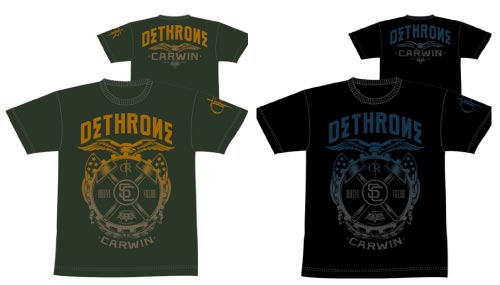 Shane Carwin's T shirt for UFC 116 has been developed by a new sponsor, Dethrone Royalty. (Shane was previously sponsored by Warrior International)
The new Shane Carwin shirt has an "old school union" style graphic and we love this new design. On the front is a gear wheel with two sledge hammers crossed in the middle. There are also patriotic symbols of an eagle and American flags, a theme that was present in Carwin's previous Warrior T Shirt.
The Dethrone logo has a crazy "E" that gives it a unique look. These shirts are available in army green or black.