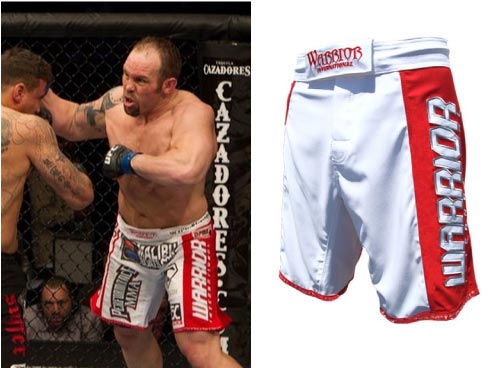 Shane Carwin fight shorts for UFC 111 were the Warrior International Annihilation fight shorts (Red and White).
Carwin wore these shorts in his first round knockout / beatdown victory over Frank Mir, to establish Carwin as the UFC interim Heavyweight champion. Carwin will be fighting Brock Lesnar next to unify the Heavyweight title once and for all.
This warrior short is a top quality fight short and made our Top 10 Best MMA shorts list. They provide excellent comfort and a secure fit with a 3-way fold and an interlocking drawstring. The fabric is coated with Teflon to repel stains such as blood.