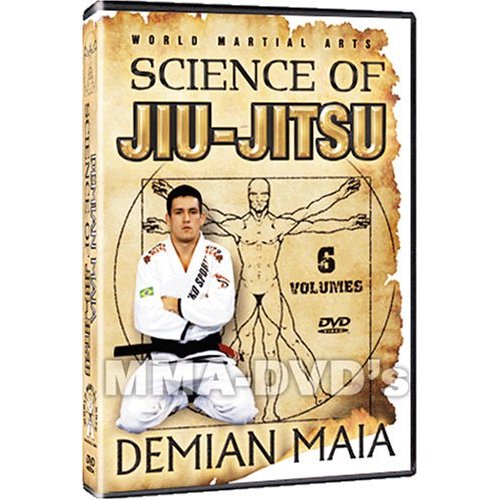 Demian Maia is a relatively new face to UFC fans, but is showcasing some awesome jiu-jitsu in all of his fights. There has been a slowdown of great jiujitsu artists in MMA, but Demian is bringing the trend back. Maia won his fight last week against UFC veteran Jason McDonald, and showcased some textbook groundwork in his fight.
Demian has also torn up the pure grappling circuit, with many impressive wins, including win over legend and now MMA fighter Ronaldo "Jacare" de Souza, and the much larger Gabriel Gonzaga. In MMA, he has submitted all but two of his opponents. Demian Maia is sure to rise up in the ranks of the UFC, and I guarantee you will be seeing more of him very soon. This may lead to a new sparked interest in brazilian jiu-jitsu, and his dvd set is a great way to learn.
The Science of Jiu-jitsu has 6 volumes, from defending the guard pass, to escaping side control and more in between. Please check our site in the near future for an in depth review on volume 4 : Escaping Side Control.
The Science of Jiu Jitsu by Demian Maia
You might also like


Demian Maia T Shirts