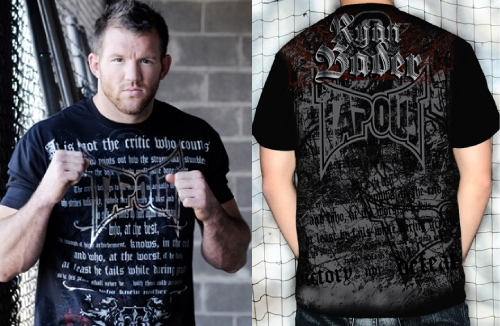 The Ulitmate Fighter Season 8 Light Heavyweight winner Ryan "Darth" Bader T-shirt.
Bader comes from an elite wrestling background and was one of the top wrestlers in ASU (Arizona State University). He is currently has an undefeated MMA record and looks to keep that perfect record by defeating formidable opponents in the Light Heavyweight division.
Tapout has created Bader's signature series t shirt that has a unique design of scripture on the front, that is adorned with silver foil. On the back is a subdued background design with Ryan's name inscribed towards the top.