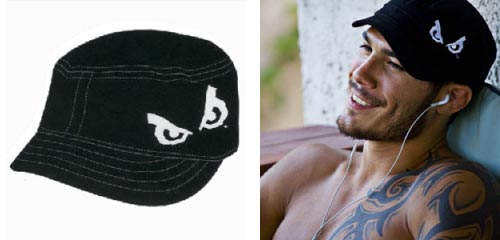 The Roger Huerta Hat from Bad Boy MMA gear is one of the more stylish MMA hats available in the market today.
The Huerta hat is designed in the same fashion as the traditional military hat that's worn in the US military. It features a distinctive Bad Boy eyes logo that is embroidered off center on the front.
Roger Huerta is one of the more popular MMA fighters today and has gained status as a celebrity. Huerta became the first mixed martial artist to appear the cover of Sports Illustrated Magazine. He has fought in the UFC and is currently fighting in the Bellator Fighting Championships.