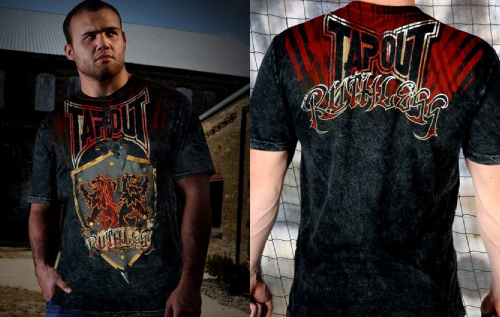 Tapout makes another signature T shirt addition to its Black Label line, this time for "Ruthless" Robbie Lawler. It's made of premium quality cotton that has been through a mineral wash process to make it super soft. The design focuses on a medieval theme with a shield, scroll and griffins.
His nickname "Ruthless" is across the back and it reminds us of Ecko's Smoking Skulls shorts which have the word "Ruthless" on the waistband. Just so you know that there is an option to match the two "ruthless" items if you want.
Lawler is currently fighting in Strikeforce in the middleweight division and is ranked as the #6 middleweight MMA fighter in the world according to MMA weekly.