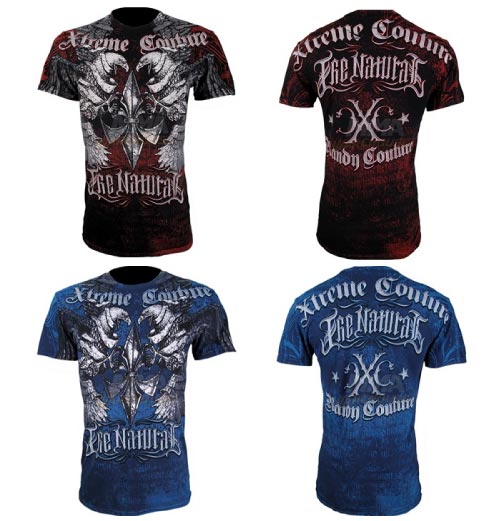 Randy Couture's T shirt for UFC 118 vs boxer James Toney will be the new Extreme Couture Osiris Shirt.
Couture's shirt will feature two colors and are available in either red or blue. His nickname "The Natural" will be displayed on both sides.
On the front is a couple of mean-looking warbirds that converge at a crest in the middle. The overall style is similar of the popular Affliction T shirts.