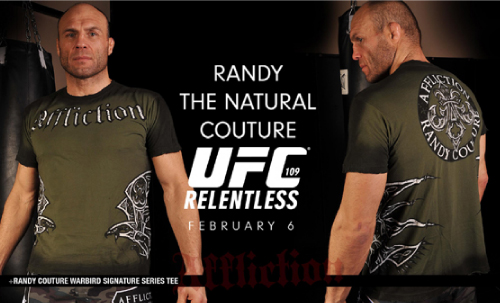 Legendary Randy "the Natural" Couture will be fighting fellow UFC legend Mark "the Hammer" Coleman in a very long awaited match up for the main event of UFC 109.
Randy's T shirt will be from Affliction, the Couture Warbird Signature shirt. It features a clean design, with blank space in the front to give a more focused effect on the Affliction name. The back of the shirt has a circular logo with Randy's name.
There is a unique color pattern on this shirt; the olive green color fades to dark grey around the shoulders and waist. By far, it is one of the best looking shirts from Affliction.