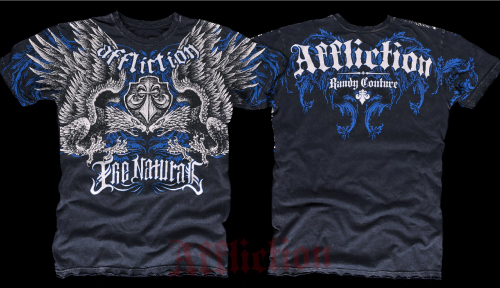 Randy Couture is coming back to the Light-Heavyweight division to fight against Brandon Vera in UFC 105.
The Nov. 14 event will be held in Manchester, England and is free on Spike TV.
Randy will be wearing this Affliction Randy Couture Signature Series T Shirt. The UFC 105 Affliction shirt will have the two symmetrical warbirds with a blue graphic background and Couture's nickname "The Natural" will be displayed on the front. The back of the shirt will have the same blue background and his full name in the center. Like all Affliction T shirts, this will have a premium fit and finish for a comfortable style.
Buy the Randy Couture UFC 105 Shirt
You might also like Randy's UFC 102 shirt he wore against Minotauro Noguiera: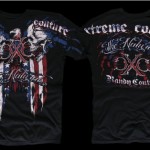 Randy Couture UFC 102 T Shirt