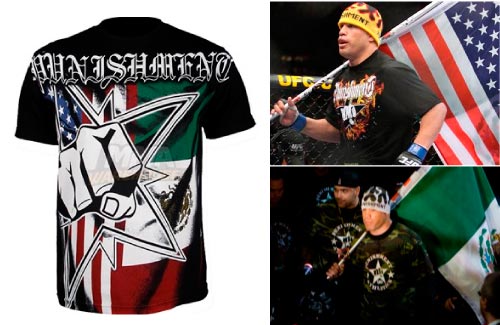 If you are proud of your Mexican American heritage then this MMA T shirt is just right. Punishment Athletics is founded and is owned by Tito Ortiz. He is perhaps the most popular Mexican MMA fighter and shows his pride every time he fights.
When Tito enters the Octagon, he carries a flag pole that has a combined American and Mexican flag. This t-shirt has a graphic of the two flags combo and definitely pays tribute to Tito's "heritage focused" fight entrances.
One of the best parts of this shirt design is the Punishment Athletics start and fist logo overlaps the graphics, a bold way to give the design tons of intensity.