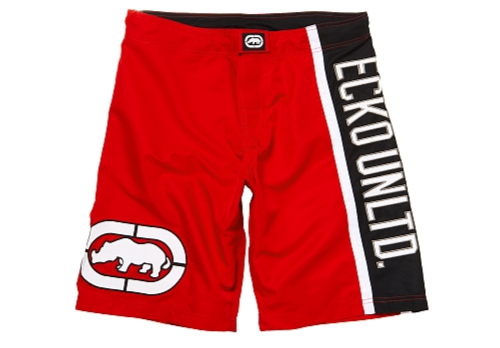 Paul "Semtex" Daley demonstrated his explosive power when he knocked out Dustin Hazelett in the first round of the co-main event fight of UFC 108.
Also explosive is Paul Daley's fight shorts, the Ecko Unlimited Corporate Block, which features a vibrant red and black color that jumps out at you.
The Ecko fight shorts are constructed of polyester that makes it thin but very lightweight and strong. There is a Velcro waistband to provide a comfortable and looser fit.
These shorts don't have the side split seams in the legs, but still provide excellent mobility and is great for overall training.