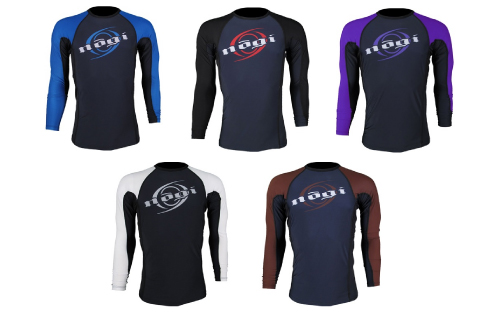 The NOGI Rashguards are a versatile and durable rashguard and is Officially approved for IBJJF (International Brazilian Jiu-Jitsu Federation) events.
It features sublimated graphics, meaing that the logos are actually tattoed and built into the fabric instead of just being painted on. This makes sure that the graphics don't rub off even in heavy use.
The great thing about these rashguards is that it's a nice and basic design, and you can choose from a nice selection of colors: Blue, Brown, Purple, Black and White.