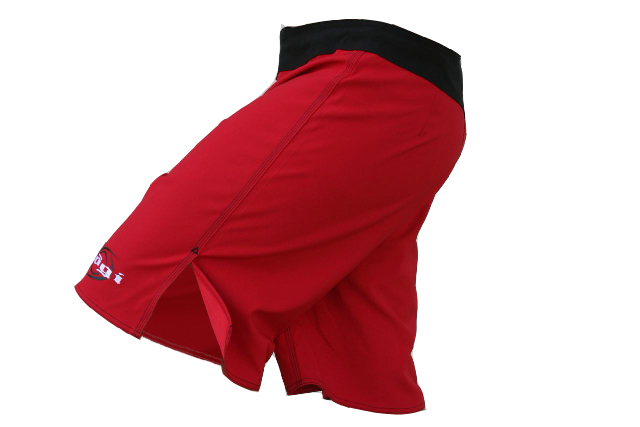 Nogi has done it again with a new pair of shorts.  The FU shorts are the first Nogi shorts to feature split seams, which help with mobility in techniques like high kicks and guard work.  Nogi has released these shorts in split seam due to interest by the public, but has stated that they may not do any more split seam shorts.
If you are a fan of of their extra durable, 4 way stretch shorts but have been waiting for the split seam, you should definitely act now, because once these are gone, there might not be more!  The FU comes in a very simple yet cool looking red and black design.  Nogi has also released a pair of shorts called Jet, which is all black with no split seam. 
If you like the Nogi shorts you might want to read our review of the JACO Resurgence fight shorts. They have a crisp and clean styling as well as innovative construction.