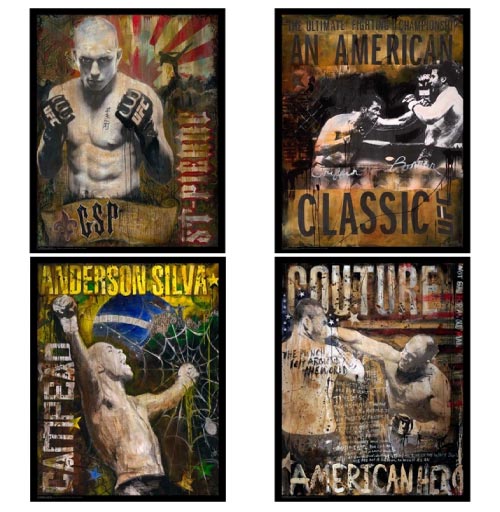 NGAUGE specializes in creating artwork that captures the essence of MMA in extraordinary fashion. The company has created large canvas paintings and the originals are owned by some of the top dogs in the UFC (Dana White and the Fertittas)
Now you can own these works of art too, with the NGAUGE limited edition lithograph prints.
These prints have the same quality graphics and give the high impact display as the originals. They truly captures the moment – "a picture you can feel just by looking at it".
There NGAUGE prints include some of the legendary fighters GSP, Brock Lesnar, Chuck Liddel, Anderson Silva, Randy Couture, Lyoto Machida, Stephan Bonnar and Forrest Griffin.