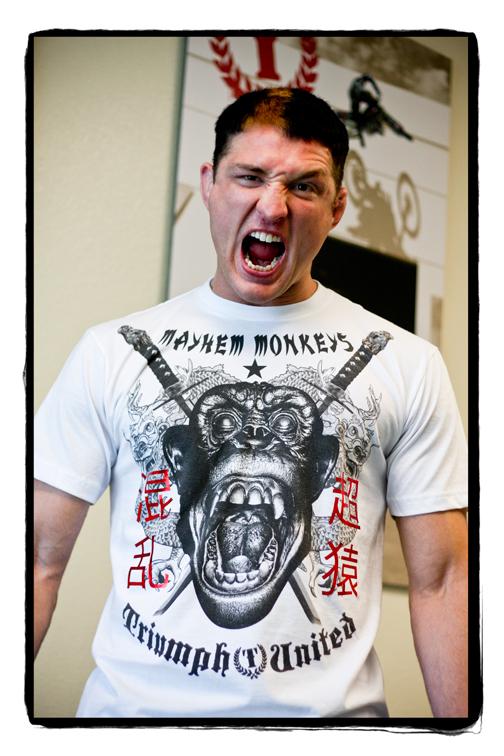 Triumph United is quickly becoming one of the most popular apparel brands in MMA. Their designs are usually awesome, and their latest shirt is no exception. Just when you thought the "Mayhem Monkey" shirt couldn't get any cooler, they released this sneak peak of the new signature shirt.
I really like the look of this shirt, it has got a monkey with swords. Yes, a monkey with swords. It's like they read my letter to Dana White about adding a monkey swordfight class to the UFC.
Jason Miller will debut this shirt at the upcoming Dream 4, and it should be available via Triumph United shortly.
You might also like Jason Mayhem Miller Tapout Shirts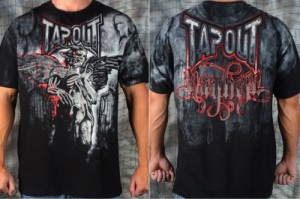 Click Here