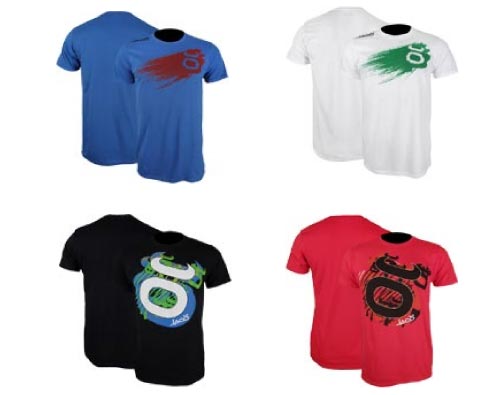 Jaco has released a new line of Jaco T shirts for the Fall season of 2010. These MMA T shirts feature new artistic designs. More importantly, these shirts are exclusive and limited editions and have a limited supply.
The Jaco Swiped T shirt has a simulated paint swipe graphic that originates from the left side across the chest. The Jaco "Tenacity" logo is fashioned to make it appear like a stencil in the paint.
The Jaco Torrent T shirt has the "Tenacity" symbol in a 3-D like design with a front logo being sequenced by smaller logos. It's a very contemporary looking design.
The graphics of shirt designs have special ink that bonds with the fabric to give it an extended life and will be vibrant even after a ton of washes.