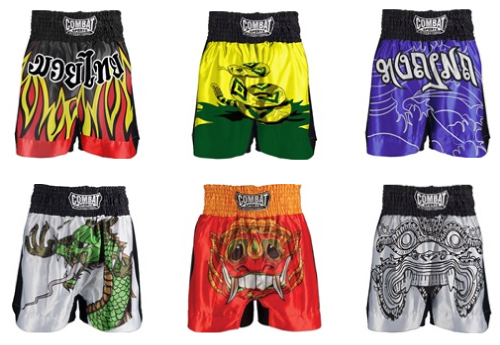 The Muay Thai shorts from Combat Sports takes the great traditional Muay Thai designs and has combined it with new durable fabric. These Muay Thai shorts look great and are build to last.
As you can see they feature a wide variety of designs that have the distinct traditional Thai style such as: Dragon, Warrior Mask, Flames, Snake, Demon and more. You have so many awesome options for Thai kickboxing.
All the shorts have an elastic waistband and stretch inseam panels for flexibility and mobility. The graphics are also fully sublimated (tattooed into the fabric) this means that they will never wear off, even after hundreds of uses.