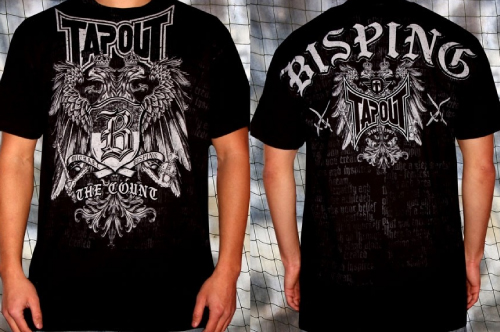 Tapout has created a Signature T shirt for Michael "The Count" Bisping. It is part of Tapout's extensive line of fighter T Shirts.
Bisping, a top British fighter, will be fighting Wanderlei Silva at UFC 110 in Sydney Australia. "The Count" will most likely wear this as his walkout T shirt.
The Bisping shirt features two medieval looking birds and a shield with the letter "B" inscribed on it. The back of the shirt is the best part, with Bisping's name in huge letters across the top, just like the jerseys of professional athletes.