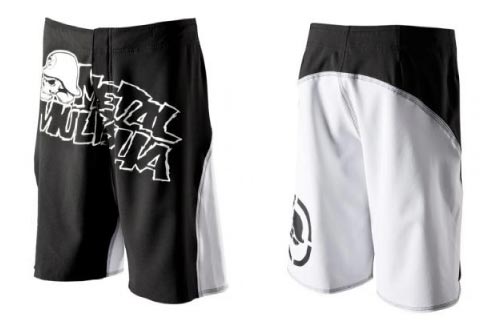 The Metal Mulisha High End MMA Shorts utilize a 100% stretch Polyester for super flexibility that helps you move better in the cage. The stretch polyester is also very strong and will be more resistant to rips and tears. This is the same fabric used in Metal Mulisha's Battle Ready Fight Shorts which made our Top 10 Best MMA shorts list in 2009.
On the front of these shorts is an oversized Metal Mulisha logo that gives it the extreme lifestyle "edge" that the company is known for. The back is mostly white and is a perfect area for any sponsorship or team patches that you want to put on the shorts.
Besides the durability and design, these MMA shorts have Velcro closure and a flat drawcord waist band that gives you the best fit possible.