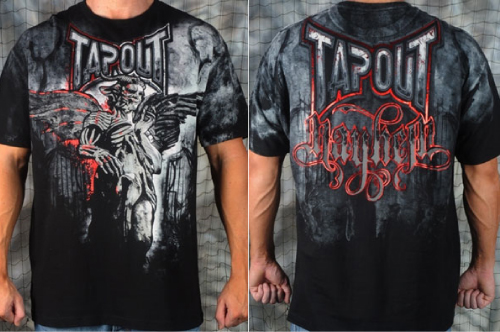 Mayhem Miller put on an entertaining performance both inside and outside of the cage in his fight on the Strikeforce Fedor vs Rogers event. In case you missed it, he entered the fight with an entourage of female go-go dancers.
His walkout T-shirt for that evening was Tapout's Jason "Mayhem Miller" Signature Series II shirt.
This shirt is part of a Tapout's Black Label line and is a follow up of Mayhem's T-shirt from Bully Beatdown, an MTV show that he hosts.