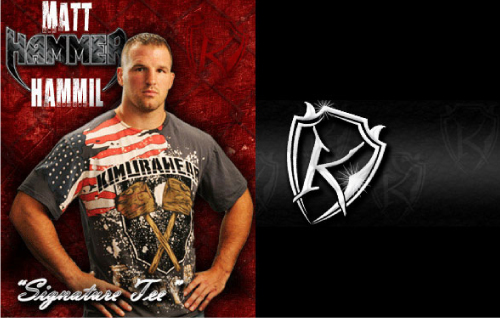 Matt "The Hammer" Hammil is set to fight Jon Jones in the main event at The Ultimate Fighter 10 Finale.
Hammil is actually a former cast member and was on the 3rd Season of the Ultimate Fighter. On the show he displayed great heart and fighting skill.
In his previous fight, he KO'd Mark Munoz with a devastating head kick and won the knockout of the night bonus.
The Matt Hammil T shirt from Kimurawear features two hammers across the front to pay triubute to his nickname.
You might also be interested in: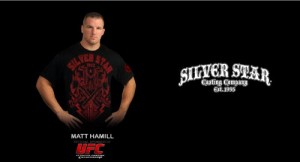 Matt Hamill Silver Star T Shirt